How you describe a man with integrity?
Meet my father Sr. Antonio Augusto Da Silva Pinto – article and pictures are copyrighted
Testimony devoted to:
Mr. António Augusto da Silva Pinto (Travessas)
I can say, integrity is someone like Mr. António Augusto, a man with allot of high-qualities, a man with honesty, that conduct always came first in his life; a good statement with a peaceful intellect. Mr. António Augusto, Portuguese nationality, with catholic beliefs. Born October 22 of 1937 in Celorico de Basto "Britelo" Portugal, raised and grew up in an rural area, he flourished in the free atmosphere inspired by his parents on Estate Plantation "Travessa", rented by his parents . He was one of the 5 children "boys" born, he was the youngest one. He portrayed a good childhood, physical and emotional development.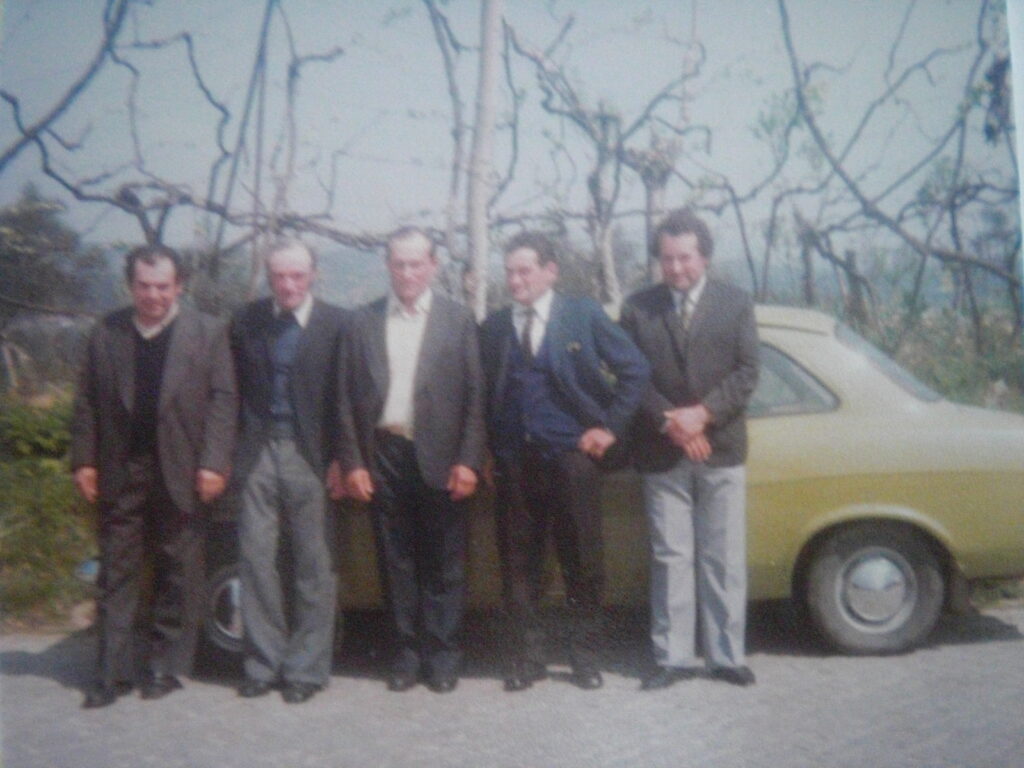 His parents were righteous people; His parents are my grandparents. My grandfather Manuel Teixeira Pinto always made me feel like myself, I never had to act like someone else around him. When I think all the times I spend with him; to describe my grandpa I have to use words like, comfortable, kindness, love and fun. Growing up, I would always eagerly anticipate my time with my grandpa, Mostly the special times I would visit for few weeks, I do remember the time the house didn't have water nor electricity, they used oil lamps; at night it became so dark you didn't see a thing and I remember it clear to this day, almost every night before he went to sleep, he would walk in the bedroom to see if I needed anything, I remember a bunch of times he would get me something to drink or eat. He showed me love in so many ways. Of all the people who taught me how to love he sat high on top of my small list, "I was nine when he departed from my life". I did receive allot of attention and love from my Grandfather and Grandmother. They made a difference in my life and I am thankful that God chose him to be my Grandpa. "Beautiful times".
Going back to Mr. António Augusto growing up with small differences and goals from his parents, time passed and met his present wife "Maria Alice" at another plantation located in town. They tied marriage vowels December 29 of 1962 and he became a father of three beautiful daughters and a son. He loved his family, and he became more of a deeply committed father and husband than nearly any man I know. He always spoke with reverence in his voice when he was so moved and when he was serious or displeased, his voice grew deep. I saw him laugh often, cry rarely, and only once or twice saw him really mad. I know he struggled sometimes to understand the decisions of his children, but his love was constant. He never miss treated his wife in front of my growing years, the only time the children knew that something happened between them was when the mother didn't eat breakfast in the morning, with just a few words were spoken during those times. He always tries to correct his mistakes and his bad decision and actions, he did try his best!
He left a deep impression towards everyone around him, he was a man with compassion, kindness, his gestures, his silence, He is a man that is true to his word and worked through any job with perfection. He started his career during 1964 for 38 years at Somague Construction Civil S.A.R.L, businessman José Vaz Guedes form the Society for Contract work, I have met this person and he was a man of a good heart too! The time my Father and Mother were cleaning the main offices that were just finished building in Lisbon. The company is specialized in large-scale building within the area of civil construction and industrial structures. Mr. António Augusto, also recognized with a nickname of (Travessas). He was employed as a supervisor manager of two departments, Concrete Forms, "reinforced concrete apply to the handling of materials and fittings and can support systems running some of the work areas of construction" the other was Construction Carpentry "At construction locations they are responsible for building concrete forms, scaffolding, bridges, trestles, tunnels, shelters, towers and other structures." He was the first man in Portugal who created the moldings for star shaped sea wall blocks. He worked at many different jobs from dams, roads, tunnels and underground excavation, (bridges and viaducts) and airports, sea ports, housing, buildings, warehouses, power-plants and so forth. Figueira da foz was the first location he works at; there were many different locations from south to north, east and west of Portugal as well Spain, South America and Africa, Madeira inland and Azores and so on. Leaving back a lot good memories and friends. Mr. António Augusto, "a man of integrity", made good coworkers, professional of extraordinary ability and creativity as great personality.
Traveling was not much on my parents scheduling anymore because health reasons; most people would be worried and confused about what to do in their free time after retirement. My father and my mother decided to move back home after 35 years. Where they build their second house and they find a great solution to occupied their free time by picking up a hobby that helps them be engage with the outdoors and work on a fulfilling project that benefits both them and the environment; gardening. From having beautiful flowers to show friends and family, to home growing delicious food with fantastic health benefits, they did have a grow green thumb. They did have the satisfaction of growing and cultivating a new gardening every year. The last couple years I'm very grateful to my cousin Ze Manuel Goncalves for care-on, my parents legacy by caring for their yeard and gardening. I express my gratitude for the times and help that you have provided to my parent's yard and garden throughout all those years. Thanks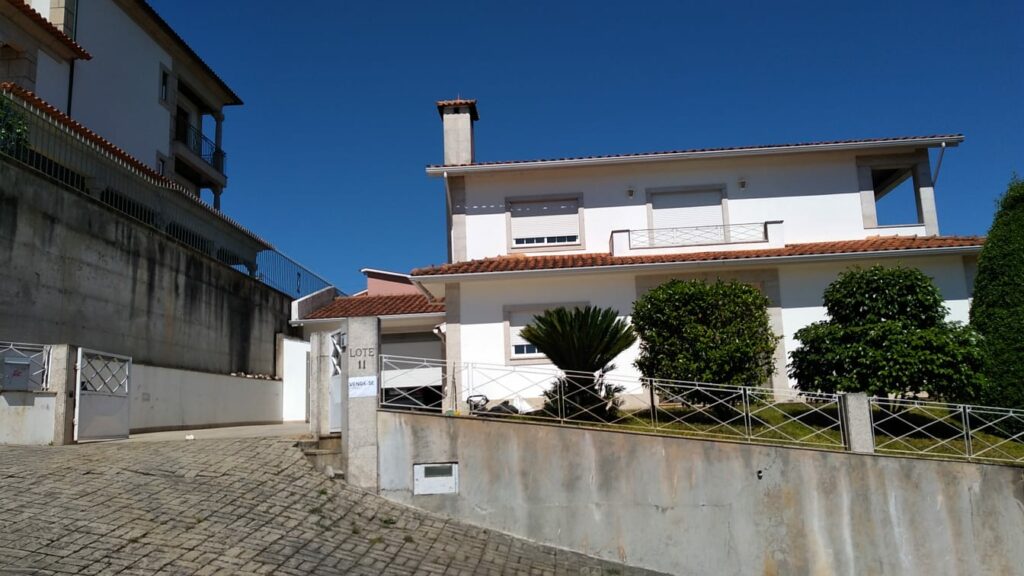 April 1, 2011 by 7 he leaves a deep sadness for all no longer able to count on his presence and encouragement, collaboration always ready, pleasant. Wonderful, dedicated, helpful, honest, abbreviation one of the best people I have known and could have had the privilege of being able to have him as a Father. I have faith that he is in a great place next to God because there was no doubt the ideal place for him. Everything that was and all that he come to leave a little piece of himself, his happiness, all that he had to offer, and especially his kindness and his big heart. I leave my point here and loved the wonderful person he was and the person who will be surely live in the memory of many friends and family forever. I saw it and I will treasure for the rest of my existence, at is memorial service came friends and family from many parts of the country and foreign in his tribute. I know that he looks down upon us. I know that he smiles and we know that he is glad. I express my gratitude and on behalf of the family to each one, for your attendance, encouragement and love. As well my recognition and thanks goes to all who acknowledge and help my father healthy.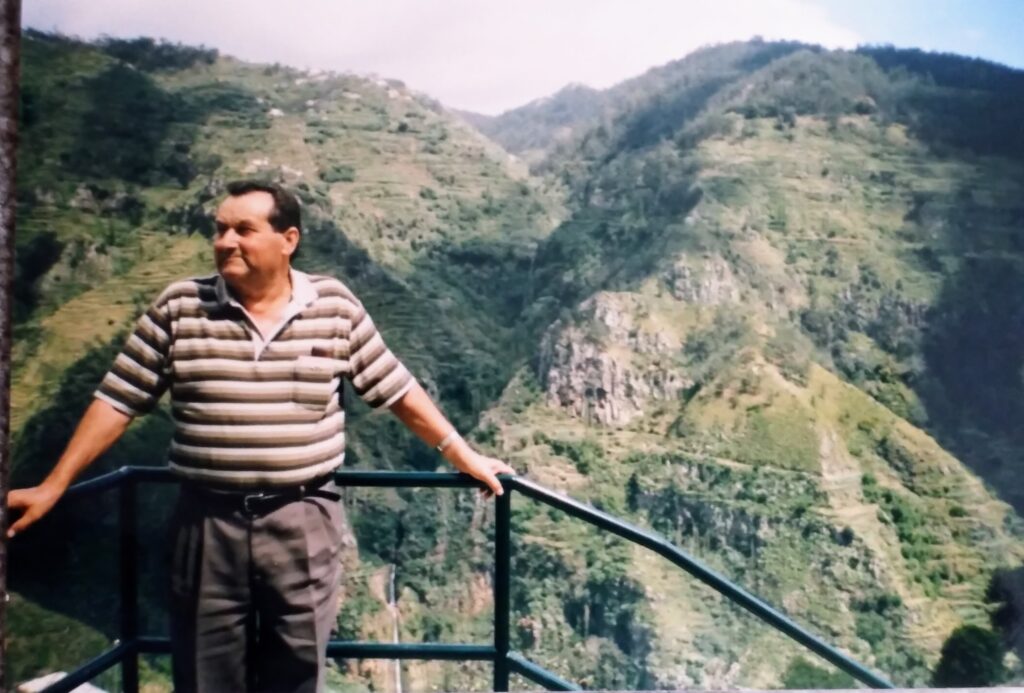 I Love you Father and never forget you; my pride in you will live forever in all my memories, by the way will be the happiest ever! Always love you. The knowledge of God's love for me was my father "António Augusto" finest gift to me. His knowledge is the strength that allows be in me, to remain faithful to who I am. It is the solid ground that keeps me from drowning in the world. The love of my father taught me the love of God. In this I am truly blessed as a child. After all these years, I can say I like who I am. Many people do not understand why I do much of what I do. My life is often a paradox. I can see that certain actions will not help me be more successful financially, but I keep on course. Friends will tell me that someone's treatment was not fair. They don't understand why I don't get back at others. They don't know that I am remembering a lesson taught to me by a great man. "Life is only a reflection of what we allow ourselves to be."
You can tell how high your level of integrity is by simply looking at the things you do in your day to day life. You can look at your reactions and responses to the inevitable ups and downs of life. You can observe the behaviors you typically engage in and you will then know the person you are. All of life is lived from the inside out. At the very core of your personality lie your values about yourself and life in general. Your values determine the kind of person you really are. What you believe has defined your character and your personality. It is what you stand for, and what you won't stand for, that tells you and the world the kind of person you have become. Working on your character means disciplining yourself to do more and more of those things that a thoroughly honest person would do, under all circumstances. Being honest involves admitting our mistakes and accepting responsibility for them.
Your legacy lives on, I'll be your voice, I've made the choice to honor your life by wright this blog. My dad was the rock and foundation of our family, I had the opportunity to give the eulogy at his funeral a few years back, by reading his favor Bible verse psalm 23.
One of the most important and powerful words of my father's life to care on "legacy" and "integrity". Those words been inherited and left behind by their parents. Those word motivates me to pass down greatness, to give to my grandchildren and kids. Passing down a righteous legacy is something that will make my heirs better. Engage this life with passion and gratitude. None of us know how long our lives may be. But we can leave the legacy of living like we care, and living in a way that honors our creation. People will remember how you live more than the details of your achievements.
Father no longer see you with my eyes or touch you with my hands, but I will feel you in my heart forever. I'm so proud to be your daughter, and be able to call you father. I know that you will always be with me. I love you; I miss you and I'll see you again in evens one day!
Mr. Antonio A. S. Pinto Profile
He born on October 22, 1037 in Estate Travessas – Britelo, Celorico De Basto County. His primary education was at school in Britelo. He work as a young person on the parents' State farm. Emigrated to France where he worked in beetroot farms and after the train line. Soon after he started to work for the Somague company, where he worked for over 30 years. Moved back to Celorico De Basto in 2001, where he retired from the procession in charge of civil construction manager.
Tribute from Family member and Friends
Sobrinha Maria Adelaide Ribeiro
Tio Augusto " Travessas" que saudade do Seu sorriso contagiante, do toque com ternura e da pergunta "estás bem?".
Uma vida de trabalho mas sempre preocupado com a família, comunicava de uma forma especial, com muito amor na relação com os outros.
Poderia estar em sofrimento mas nunca o demonstrava, sempre com um sorriso no rosto.
Estou grata por os valores que nos transmitiu, amor, alegria, uma paz interior e um sorriso que permanecerá no meu coração.
Obrigada Tio e até breve 🙏❤️