ACCEL Theology Educational  Book Ministry
 ACCEL is for Christianity 's global reach. We can not help anyone to improve the Christian life if we are not adequately prepared for that
Mission
ACCEL Theology Educational Ministries; in Christian education for… Pastor Clergy or adults seeking advanced studies integrate their Christian life. So many people believing Christians who sincerely want to continue their ministry. They want to learn more and be well prepared and equipped for their Christian life. As these Christian believers are everywhere around the world . We have no boundaries. ACCEL Educational Leadership provides a book for Christianity 's global reach.
Our mission is to prepare and equip Christian ministers , professionals and laymen, for their religious lives. Everyone has to be prepared and equipped to practice any profession , to do any activity, or even to conduct our personal lives. Of course , this is also what happens with our ministries. We can not help anyone to improve the Christian life if we are not adequately prepared for that.
The goal is to provide effective spiritual and educational programs. The programs offer all Christian faith-based workers the opportunity to improve their lives and at the same time, to add the knowledge and skills of a Christianity. The ACCEL Theology book offers knowledge that are affordable and accessible to almost everyone who has a burning desire to advance and improve their own Christian career.
ACCEL teología liderazgo educativo – Clero Ministerio liderazgo pastoral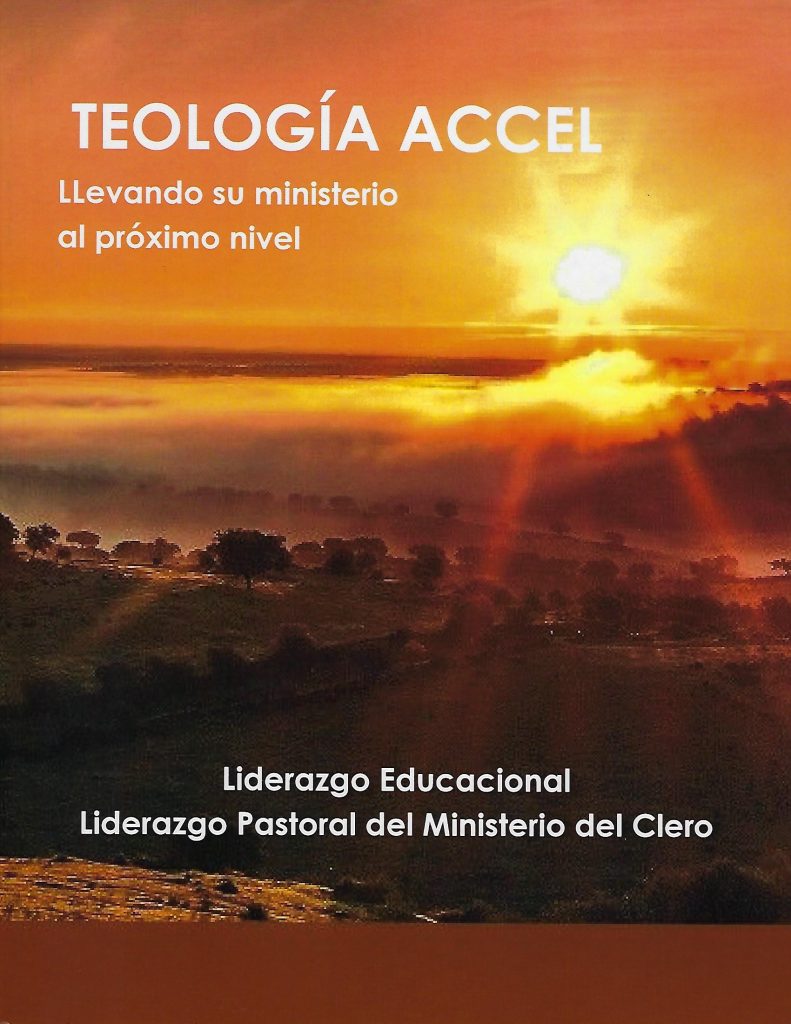 If you like to purchase this book visit: http://www.lulu.com/shop/maría-pinto-barbosa-phd/liderazgo-educativo-de-la-teología-accel/paperback/product-23861809.html
ACCEL Liderazgo Pastoral o ACCEL ministerios educacionales; en la educación cristiana de los adultos que buscan integrar su vida cristiana. Tantas personas creyentes cristianos que sinceramente desea continuar su ministerio. Quieren aprender más y estar bien preparado y equipado para su vida cristiana. Como estos son los creyentes cristianos de todo el mundo. No tenemos límites.
La misión es preparar y equipar a los ministros cristianos y profesionales, para su vida religiosa. Cada uno de nosotros tiene que estar preparada y equipado para ejercer cualquier profesión, hacer cualquier actividad, o incluso para llevar a cabo nuestras vidas personales. Por supuesto, esto también es lo que ocurre con nuestros ministerios. No podemos ayudar a nadie a mejorar la vida cristiana si no estamos adecuadamente preparados para ello.
Nuestro objetivo es proporcionar de manera efectiva espiritual y material educativo. Este libro ofrecen todas basadas en la fe cristiana a los trabajadores la oportunidad de mejorar sus vidas, y al mismo tiempo añadir los conocimientos y habilidades de un cristiano a la sustancia. El libro de teología ACCEL ofrece conocimientos que son asequibles y accesibles para casi todos los que tienen un deseo ardiente de avanzar y mejorar su propia carrera cristiana.
ACCELTeologiaMariaBarbosa
,
BookMinisties
,
Clero
,
DrBarbosa
,
DrMariaBarbosa
,
DrMariaBarbosaClafications
,
DrMariaBarbosaLifeCoash
,
DrMariaBarbosaMinistry
,
EffectiveSpiritualEducation
,
GodMinistry
,
Internacional Ministry
,
InternationalPastors
,
JesusLord
,
JesusMinistries
,
JesusWork
,
liderazo
,
lord
,
managementPastoral
,
MariaBarbosaMinistry
,
MariaBarbosaTheologyBook
,
ministerio
,
Ministry
,
Pastor
,
pastoral
,
PastorLeadership
,
PastorManagement
,
prayers
,
teologia
,
TheologyBook
,
TheologyLeadership
,
TheologyLeadershipMariaBarbosa
,
TheWord