The Power of Faith, God answered your prayers.
My God's Blessings: My Personal Testimonies" is a heartwarming that narrates the personal experiences of a person who believes in the power of faith and the presence of God in our lives. I was born into a Catholic home and grew up in a Catholic family. My mother was a devout Catholic who instilled in God a deep respect for her Catholic beliefs, which he continues to uphold till the day my mother left to be with God.
My father was a hardworking man who was totally committed to his job, and the family's life revolved around his work. Despite his busy schedule, my father always made time for his family and was an inspiration to us.
From a young age, I had a strong belief in God and the power of prayer. I believed that God sent angels to help us and that angels could help those in need. I would pray to God in times of happiness, thankfulness, pain, sorrow, and need, and always believed that God listened to my prayers.
Faith has always been an essential part of my life. From a young age, I was taught to believe in God and the power of prayer. I remember my mother teaching me about the importance of praying to God and the saints.
As I grew older, my faith in God grew stronger. I began to realize the power of prayer and how it could help me in times of need. Whenever I faced a difficult situation or felt overwhelmed by life's challenges, I would turn to prayer and ask God for help.
One of the most significant moments of my life that reinforced my faith in God occurred when I was just seven years old. My father had gone on a long trip to Aveiro to build a new bridge over the bay named Ponte da Barra. My mother was worried sick about him and kept praying for his safe return. My father was totally active and committed to his job, and our life's revolved around his job, family will follow him.
The time I was about 7 years old, I saw and realized my mother was very stressed and worried about my father was taking too long to come home, before he left to that trip, he just finish to by a car (Ford green color) was his first long trip, with that car, came out a new job opportunity in Aveiro building a new bridge over the bay, named Ponte da Barra, took him longer to find a house, passed more them 5 days, I decide to pray to the Lord, I knew God holds the future, this conviction did bring to me a great trust on God, I did pray with my love in my heart requesting to God to bring my father home and protect him.
My prayers of that time, are short to the point, I prayed once to Father's prayer and Mary's prayer, after I lay down in bed, the room was dark no lights, was about 11:30 pm, I wake-up because was a strong light; I hear my name be called few times! above my bed was a bright light like a cloud, over that cloud was a Saint looking like Lady of Fatima with a sweet smile start to talk to me with a very come voice, I felt peace in my heart, right there I knew, God sand a angle to me; "God sends angles on different physic forms" with a sweet voice she said! You asked for help? To bring your father home! I remember answering "yes"! She replied God sand me to tell you! Do not cry or worry, he is coming home; I ask when? Tonight, your father will be arriving in one hour; I ask, if my father was ok? The Lady of Fatima answered; Yes! God did protect your father. Tell your mother to make food, he is starving, didn't eat all day.
I don't recall thanking her, but I jumped out of bed in the dark, screaming and running towards my mother's room, which was located in the next room. I started to tell her about the blessing, but she didn't fully believe it. She replied that it was just a dream, but it wasn't a dream. I saw the Lady of Fatima and I spoke to her. It was real.
I did repeat myself, one hour must pass. I couldn't go to bed! Because I believe and knew my Father was coming home. Living at Vila, Nova da Rainha (Ribatejo) near Lisbon. I couldn't stop talking about it.
For my surprise I hear a car parking close to the house, I open the door, jump in the street not letting my father parking the car, my Mother got afraid, I said! Father is home, is my father! Mother start to cry and holding him embracing him. I remember jumping hugging him. Saying I knew was you, I knew was you, he was surprised about all my joy, Mother start to tell him what happen, that same night my mother prepare a deletions meal, was true! He did not eat all day.
I remember my father telling my mother that same night, about what happened to him when he was away. He shared how difficult it was to find a house and how he had to sleep in the car for a couple of nights. When he finally came home, he was exhausted and his eyes felt heavy. Suddenly, he fell asleep and couldn't remember anything after that. However, he felt a sudden impulse to wake up and when he did, he saw that he was about to drive off the road. He said that if he hadn't woken up at that precise moment, he wouldn't be here today. He believed that God protected him and saved his life.
"I have a pure love and deep respect for my father. He is a man of few words, but I remember him being there for me and my sister during our childhood. Our father always gave us hugs and showed us affection. I truly believe in God and am grateful for His blessings. God has answered my prayers and fulfilled my heart's desires. I am grateful for His goodness and can never thank Him enough. God deserves all the glory, honor, and thanksgiving from me.".
"Our Lady of Fátima (Portuguese: Nossa Senhora de Fátima, formally known as Our Lady of the Holy Rosary of Fátima) is a Catholic title of Mary, mother of Jesus. In Christianity, Mary, the mother of Jesus, is often referred to as "Mary, Mother of God" or "Theotokos" which means "God-bearer" in Greek. This title emphasizes Mary's role in the incarnation of Jesus Christ, who is considered by Christians to be the Son of God. The belief in Mary as the Mother of God is a fundamental doctrine of Christianity and is especially significant in the Catholic and Orthodox traditions. Mary is venerated as a holy and virtuous woman who played a crucial role in God's plan of salvation by giving birth to Jesus, who is believed to be the savior of humanity."
This experience was just one of many that I had throughout my life. My Personal Testimonies" unshakable faith in God's presence and power. God works through all man religions, for anyone who believes in the power of faith and prayer and wants to learn more about the ways in which God can bless us.
Over 18 years, I became a Christian because I did have the need to accepted Jesus Christ as my Lord and Savior. This decision led to a transformation in my life as I begin to develop a personal relationship with God, Jesus and Holy Spirit.
When you become a Christian, you are forgiven of your sins and granted eternal life through faith in Jesus Christ. You are also filled with the Holy Spirit, who guides you and gives you strength to live a life that is pleasing to God.
As you grow in your faith, you will begin to experience a sense of peace, joy, and purpose that you may not have felt before. You will also become part of a community of believers who support and encourage you on your journey.
However, becoming a Christian does not mean that your life will be free from challenges or difficulties. In fact, you may face new challenges as you strive to live a life that honors God. But with God's help, you can overcome these challenges and become the person that God has called you to be.
Growing your faith in Jesus Christ is a personal journey that involves developing a deeper relationship with Him. Here are some tips on how to grow your faith:
Read the Bible: The Bible is the word of God and is an excellent way to learn more about Him. Spend time reading the Bible every day, and reflect on what you have read.
Pray: Prayer is an essential aspect of growing your faith. Spend time praying every day, expressing your gratitude, asking for guidance, and seeking forgiveness.
Attend church: Attending church provides an opportunity to learn from other believers and to worship together. Consider joining a Bible study or small group within your church to further deepen your faith.
Serve others: Serving others is a way to show Christ's love and to grow your faith. Look for ways to help those in need and to serve within your community.
Practice forgiveness: Forgiveness is a vital part of the Christian faith. Practice forgiving others as Christ has forgiven you.
Trust in God: Trusting in God and surrendering your life to Him is a significant step in growing your faith. Trust that He has a plan for your life and that He will guide you through difficult times.
Remember, growing your faith is a journey, and it takes time and effort. Stay committed to developing your relationship with Jesus Christ, and you will see your faith grow.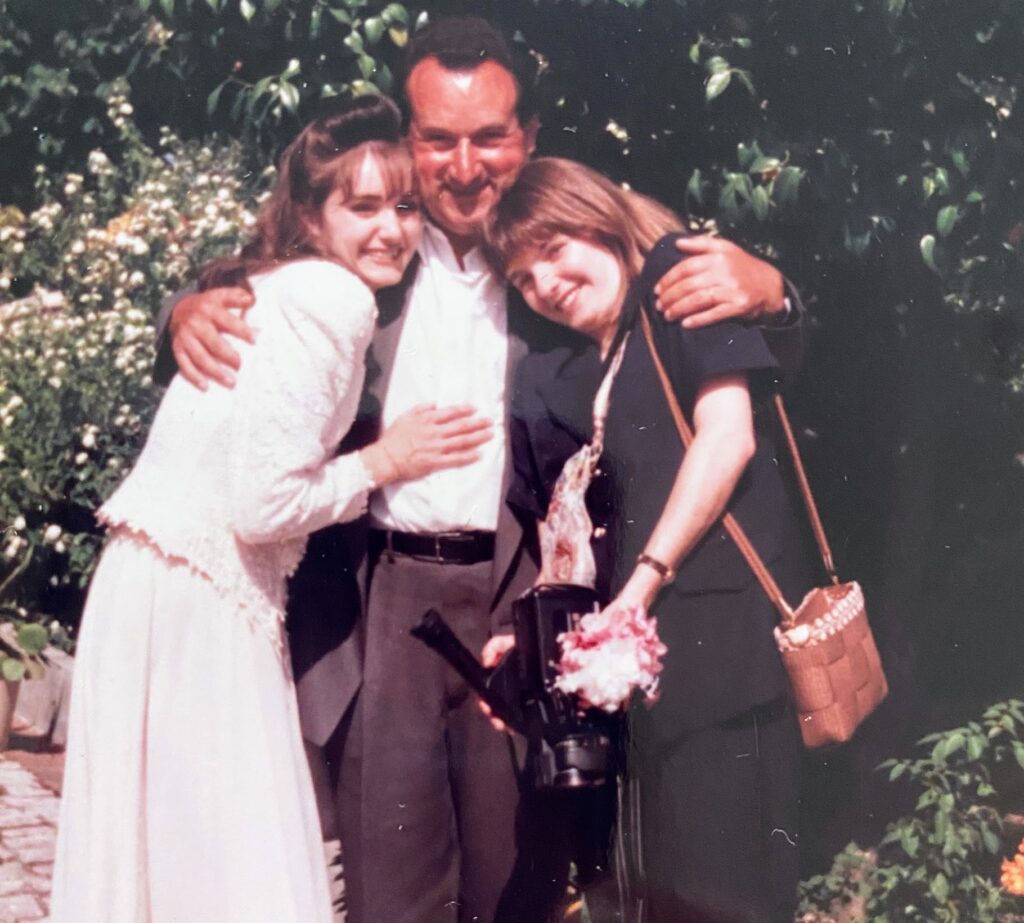 Enefícios de Deus: Meus Testemunhos Pessoais
"Benefícios de Deus: Meus Testemunhos Pessoais" é uma narrativa emocionante que relata as experiências pessoais de uma pessoa que acredita no poder da fé e na presença de Deus em nossas vidas. Nasci em um lar católico e cresci em uma família católica. Minha mãe era uma católica devota que transmitiu um profundo respeito por suas crenças católicas, as quais eu continuo a honrar até o dia em que minha mãe partiu para estar com Deus.
Meu pai era um homem trabalhador que era totalmente dedicado ao seu trabalho, e a vida da família girava em torno de seu trabalho. Apesar de sua agenda ocupada, meu pai sempre encontrava tempo para sua família e era uma inspiração para nós.
Desde tenra idade, eu tinha uma forte crença em Deus e no poder da oração. Eu acreditava que Deus enviava anjos para nos ajudar e que os anjos poderiam ajudar aqueles em necessidade. Eu orava a Deus nos momentos de felicidade, gratidão, dor, tristeza e necessidade, e sempre acreditava que Deus ouvia minhas orações.
A fé sempre foi uma parte essencial da minha vida. Desde cedo, aprendi a acreditar em Deus e no poder da oração. Lembro-me de minha mãe me ensinando sobre a importância de orar a Deus e aos santos.
À medida que fui crescendo, minha fé em Deus foi se fortalecendo. Comecei a perceber o poder da oração e como ela poderia me ajudar nos momentos de necessidade. Sempre que eu enfrentava uma situação difícil ou me sentia sobrecarregado pelos desafios da vida, eu recorria à oração e pedia a ajuda de Deus.
Um dos momentos mais significativos da minha vida que fortaleceu minha fé em Deus ocorreu quando eu tinha apenas sete anos de idade. Meu pai havia ido em uma longa viagem a Aveiro para construir uma nova ponte sobre a baía chamada Ponte da Barra. Minha mãe estava extremamente preocupada com ele e continuava a orar por seu retorno seguro. Meu pai estava completamente envolvido e comprometido com seu trabalho, e nossa vida girava em torno de seu emprego, seguíamos com ele.
Na época em que eu tinha cerca de sete anos, percebi que minha mãe estava muito estressada e preocupada porque meu pai estava demorando muito para voltar para casa. Antes de partir para essa viagem, ele havia acabado de comprar um carro (um Ford verde) e essa seria sua primeira viagem longa com aquele carro. Surgiu uma nova oportunidade de emprego em Aveiro para construir uma nova ponte sobre a baía, chamada Ponte da Barra, mas ele demorou para encontrar uma casa. Passaram-se mais de cinco dias e decidi orar ao Senhor. Eu sabia que Deus controla o futuro, essa convicção me trouxe uma grande confiança em Deus. Orei com amor em meu coração, pedindo a Deus que trouxesse meu pai para casa e o protegesse.
Minhas orações naquela época eram curtas e objetivas, orei uma vez a Oração do Pai Nosso e a Ave Maria, depois me deitei na cama, o quarto estava escuro, sem luzes, era cerca de 23h30. Acordei porque havia uma luz forte; ouvi meu nome ser chamado várias vezes! Acima da minha cama havia uma luz brilhante como uma nuvem, sobre aquela nuvem havia uma Santa parecida com Nossa Senhora de Fátima, com um sorriso doce começou a falar comigo com uma voz muito calma, senti paz no meu coração, naquele momento soube que Deus havia enviado um anjo para mim. "Deus envia anjos em diferentes formas físicas", disse ela com uma voz doce! Você pediu ajuda? Para trazer seu pai para casa! Lembro-me de responder "sim"! Ela respondeu que Deus a enviou para dizer a você! Não chore nem se preocupe, ele está voltando para casa; Perguntei quando? Hoje à noite, seu pai chegará em uma hora; Perguntei se meu pai estava bem? Nossa Senhora de Fátima respondeu; Sim! Deus protegeu seu pai. Diga à sua mãe para preparar comida, ele está faminto, não comeu o dia todo.
Não me lembro de agradecê-la, mas pulei da cama no escuro, gritando e correndo em direção ao quarto da minha mãe, que ficava ao lado. Comecei a contar a ela sobre a bênção, mas ela não acreditou totalmente. Ela respondeu que era apenas um sonho, mas não foi um sonho. Eu vi Nossa Senhora de Fátima e falei com ela. Foi real.
Eu repeti para mim mesmo que uma hora deveria passar. Não consegui ir para a cama! Porque eu acreditava e sabia que meu pai estava voltando para casa. Morando em Vila Nova da Rainha (Ribatejo), perto de Lisboa. Eu não conseguia parar de falar sobre isso.
Para minha surpresa, ouvi um carro estacionando perto da casa, abri a porta, pulei na rua sem deixar meu pai estacionar o carro, minha mãe ficou com medo, eu disse! Pai está em casa, é meu pai! Minha mãe começou a chorar e o abraçou. Lembro-me de pular e abraçá-lo. Dizendo que sabia que era você, eu sabia que era você, ele ficou surpreso com toda a minha alegria. Minha mãe começou a contar o que aconteceu, naquela mesma noite, minha mãe preparou uma refeição deliciosa, era verdade! Ele não havia comido o dia todo.
Lembro-me de meu pai contando à minha mãe naquela mesma noite o que aconteceu com ele enquanto estava fora. Ele compartilhou como foi difícil encontrar uma casa e como teve que dormir no carro por algumas noites. Quando finalmente voltou para casa, ele estava exausto e seus olhos estavam pesados. De repente, ele adormeceu e não conseguia lembrar de mais nada depois disso. No entanto, ele sentiu um impulso repentino de acordar e, quando o fez, percebeu que estava prestes a sair da estrada. Ele disse que, se não tivesse acordado naquele momento preciso, não estaria aqui hoje. Ele acreditava que Deus o protegeu e salvou sua vida.
Esta tradução não tem o conteúdo completo do artigo escrito em inglês
Copy @ by Maria Pinto Barbosa 2023