Profession:
I am an entrepreneur and business person and have managed small and large businesses. I have successfully run many enterprises. I have a degree in Business – bookkeeping. I also have a PhD in Christian Clinical Counseling, Bachelor on Pastoral Leadership, ACCEL Holistic Life Coach.
As well Doctorate in Divinity by WCM New York,  Licensed Pastor Clergy, Certified Christian Chaplain. Certified Christian Counseling Ministry & Florida Notary, Certified Volunteer Chaplain from The Florida Department of Juvenile Justice.
I do a lot of Coaching and advisory to local and International non-profit organizations to help them succeed. Currently I am working and involved with Terrific Kids programs, Flagler Palm Coast Kiwanis Key Club (a leadership program for students sponsored by the Kiwanis) President of Kiwanis of Flagler /Palm Coast Foundation, and founder of D.I.V.A.S. International and T-Club Teens. 
I am always volunteering in different community organizations and projects. Some of these include; Kiwanis Children's Summer Camp, Terrific Kids "https://www.palmcoastobserver.com/article/kiwanis-club-funds-terrific-kids",https://flagler.app/index.php?threads/what-you-need-to-know-about-terrific-kids.64335/
A-Game Summer Camp at Buddy Taylor Middle School "https://www.youtube.com/watch?time_continue=16&v=_y8KwlHlUvc&feature=emb_logo" 
  Boys and Girls Club Summer Camp "https://www.bgcvfc.org/clubs/flagler/index" 
Leadership position within non-profit organizations: *Vice-Chair of Commission on Homelessness for Volusia & Flagler Counties for 2 years http://www.vfcontinuum.org   *Abundant Life Ministries Hope House https://www.almhhi.org/board-of-directors. * Secretary Alpha Christian Counseling Center of Florida. *Director of US-C. Counseling Credential.  *Member of Florida Department of DJJ.                  
Membership  * NAMP Northamerican Association of Master in Psychology.  & AMA American Minister Association 
I bring knowledge as a business woman and author of ACCEL youth leadership that no one else has. Through entrepreneur perspective, which is valuable when making decisions on important policy issues such as budgets, teacher support, training, evaluations, job descriptions, materials to adopt, instructional programs, curriculum, standards, and after-school intervention programs.  
Certifications:                                                                                          
Business International Couse, UCF Florida                                                                         
Startup Quest/ Entrepreneurship training, Florida works/ USF 
Recognition of accomplishments of Psychology, Northamerican Association of Masters in Psychology, NAMP
Effective Grant Writing Tips for Substance Abuse Coalitions in Orlando, FADAA
Interministry International Couse, FCU Florida
Counseling International Seminar Participation, FCU
International Certified Christian Chaplain, IFCC
Life Skills Training, Daytona State College
Customer Service Training, Daytona State College
Personal Developed Coach, ACCEL                                                                             
Notary Public State of Florida
Certified Pastor Clergy, WCM
Christian Counseling Minister, American Ministers Association
Cyber Bullying/Bullying in the Digital Age, FADAA
DJJ the Florida Department of Juvenile Justice/ volunteer Chaplains Training Couse
#1,2,3,4 Recognizing parents use of Alcohol and Drugs including nonmedical use of prescription drugs, FADAA
#1,2 Domestic Violence training, USACCCA
Strategies for Integrating Domestic Violence and Homeless Services, NCFH
Child Welfare and Domestic Violence Issues, USF university of South Florida
Introduction Trauma Informed Care, SEDNET
Understanding the Impact of Trauma in the Lives of Displaced Families, NCFH
Closing the Gap, A Toolkit for Transitional Housing Programs, NCFH
Roles & Responsibilities of Non-Profit Board member, UW
Board engagement in fundraising, UW
Medications for Mental Illness and the Temperament in the Christian Clinical practice, USACCCA
Attended the earned Medication-Assisted Treatment in Substance Use Disorders, FADAA
The Temperament in the Clinical practice, ACCCSCF
Legal Issues in Christian Counseling, Confidentiality and Medical errors and introduction to Christian Brief strategic family Therapy, USACCCA
Brief Strategic Family Therapy, USACCCA
Family Brief Strategic Therapy, USACCCA
Alternative Medicines for mental illness and sexual transmitted deceases in the Christian Clinical practice, USACCCA
The connection between substance and child maltreatment
Effective treatment for substance use Disorders (SUD) and the role can play
Screening and Assessment of substance of use Disorder (SUDs)
Sustainability of Florida efforts to reduce underage Alcohol use, FADAA
Evidence Based Practice for Trauma and/or Substance Abuse in Jacksonville FL, FADAA
Pandemic Flu, ESS Disaster Response
Earthquake, ESS Disaster Response
Flood, ESS Disaster Response
Hurricane, ESS Disaster Response
Wildfire, ESS Disaster Response
Attended the making the Integrated Services work: Building on Successful Model, FADAA
Assessing System of Care Expansion, FADAA
Understanding Substance Use, Abuse, Dependence and Associated Harms, FADAA
Attended the Medication Assisted Treatment as the Standard of Care for Opiate Dependent Pregnant Women, FADAA
Attended the Webinar Challenges and Opportunities for the Use of Medications to Treat Chronic Opioid Addiction in the United State, FADAA
Attending the Social Marketing Tips, Tools, Best Practices and Measurement workshop, FADAA
Attended the Integrated Care: A Golden Opportunity for Prevention and Wellness, FADAA
Recognizing Parental Use of Alcohol and Drugs, FADAA
HIPPA Training, DCF
Functional Assessment Rating Scale, DCF
Identifying and Reporting Child Abuse and Neglect, DCF
Improving Care Coordination for Persons with Substance Use Disorders and/or Serious Mental Illness, FADAA …
Certificate of Completion for Flagler County Board of County Commissioners Citizens Academy 2013  Flagler Schools Academy Connect 2 
FSBA Florida School Board Association Muster Board & participating at (FSBA) Nominating Committee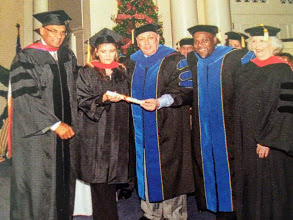 Bunnell
,
DrMariaBarbosaClafications
,
DRMariaBarbosaDegree
,
DrMariaBarbosaLifeCoash
,
FlaglerCommunityInvolvement
,
FlaglerCounty
,
Maria Barbosa for School Board
,
Maria Barbosa News
,
MariaBarbosa
,
MariaBarbosaAdvisory
,
MariaBarbosaAwardCertificate
,
MariaBarbosaCertification
,
MariaBarbosaChristianChaplin
,
MariaBarbosaChristianCounseling
,
MariaBarbosaCommitted
,
MariaBarbosaDegree
,
mariabarbosaeducation
,
MariaBarbosaEntrepreneur
,
MariaBarbosaLifeSkills
,
MariaBarbosaPastorClergy
,
MariaBarbosaVolunteerChaplainFLDepartmentOfJuvelileJustice
,
PalmCoast
,
palmcoastflorida