I want to thank each and everyone of the 10,641 of you who vote & support me as a re-elect candidate for Flagler County School Board Member of Education in Aguste 18th 2020 election.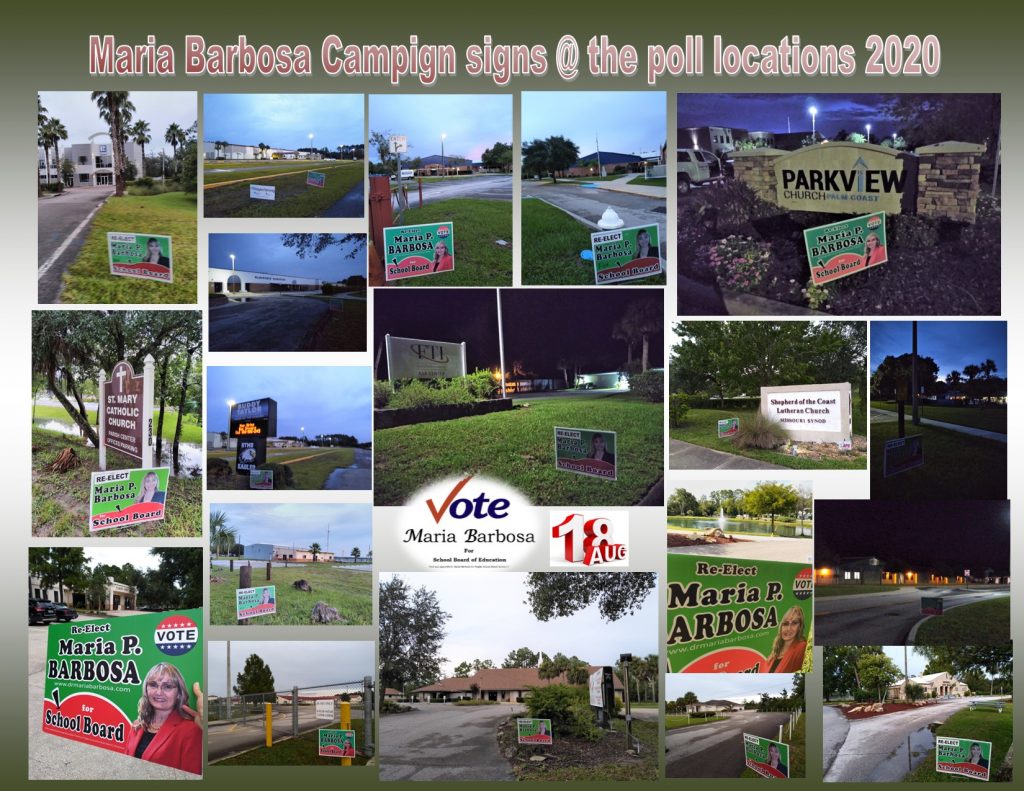 On behalf of myself and my husband Jack thank you. None of this would have been possible with out the support of our community.
I thank you for the prayers that have lifted my spirit. And, I thank you for the countless acts of courage, and grace that I have witnessed during this campaign.
Thank you to everyone for allowing me to put my campaign sign at your home or business. Very grateful to those who endorse my campaign.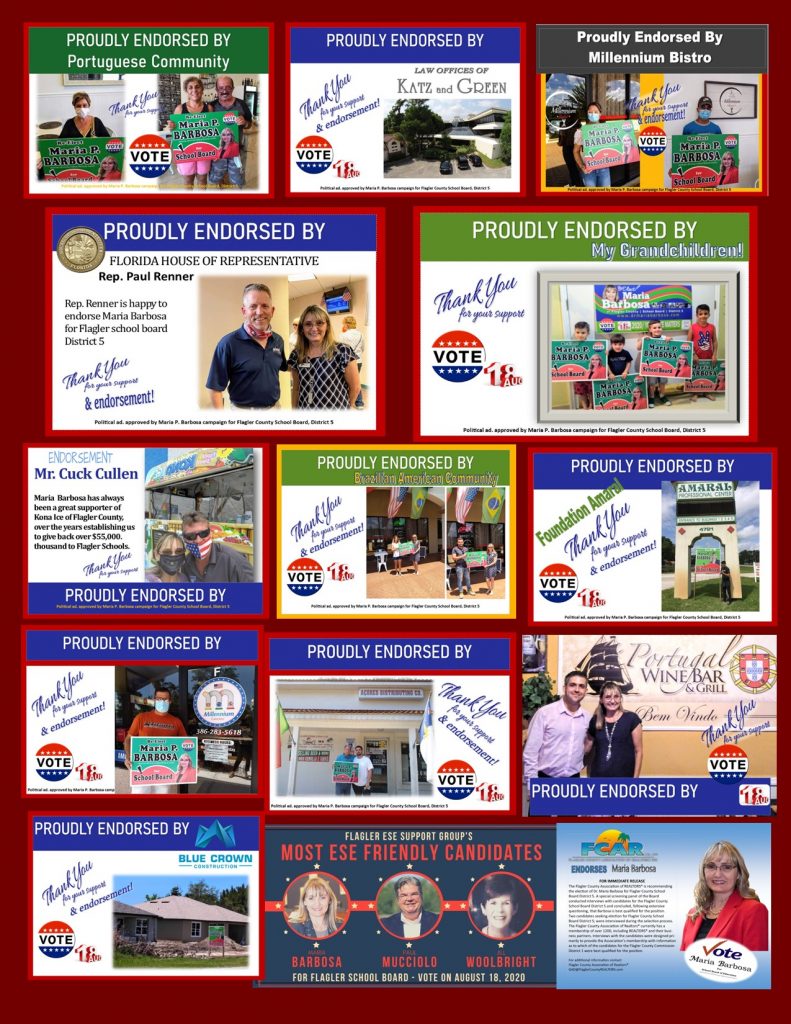 Although I am disappointed with the outcome, I will continue my commitment to public service by helping families & children and fighting for the equal education and principles that will make our community, county stronger.
It is my hope the person been elected, that she will dedicate herself to the principles and policies that I fought so hard for. We need leaders that listen the people, teachers, school employees, students and have the willingness to stand up for what is in the best interest of the students, not only investing time or support within small groups of students, because all students deserve equal education.
"For me, this campaign came to an end. For all those whose cares have been our concern, the work goes on, the cause endures, the hope still lives, and the dream shall never die." Thank you, God bless you, and may God continue to bless the commonwealth of Flagler County Schools and the Flagler County Community.