Author: Dr. Maria Pinto Barbosa
Flagler /Palm Coast Kiwanis has been committed to serving the children of Flagler County by supporting multi programs and projects. If you like to become a Kiwanis member email to mariabarbosa3@hotmail.com or visit http://www.fpckiwanis.org
Introduction of FPC Kiwanis history: The Flagler/ Palm Coast Kiwanis Club is located in Palm Coast, Florida within Division 07 of the Florida Kiwanis district. Division 07 has nine clubs, including Daytona Beach, De Land, Deltona-Southwest Volusia, Flagler County, Holly Hill, Ormond Beach, Seabreeze-Daytona Beach, and Southeast Volusia County. The Flagler/Palm Coast Kiwanis Club and Kiwanis Club of Flagler County are both located in Flagler County within Division 07.
1977-1978: Our Club was sponsored by the Ormond Beach Club in the spring of 1977 and was organized on March 29th 1977 with Ted Maureau III as our first president. Charter night was celebrated at the Sheraton Palm Coast Resort Inn (on the beach side) with 58 charter members on the roster. These were sincere Kiwanians who volunteered for community services. They sold fruit cakes and worked in a golf tournament (major projects) to fund those services.
On March 21st 1978, the first Community Prayer Breakfast was held at the Yacht Club (renovated and renamed as the Sheraton Palm Coast Resort Inn and currently the Harborside Resort Inn), with representatives of various local religious organizations, Kiwanis members and local residents were in attendance. Our Club and Bill Klinkenberg, Past President, Past Lt. Governor, Division 5, assisted with Division V, in supplying free orange juice, coffee and doughnuts on Interstate Rte. 95 and State Road 40 for Kiwanians enroot to the International Convention in Miami in June 1978. The Kiwanis Club of Flagler, Palm Coast Inc., (hereafter called FPC Kiwanis) or (hereafter called Flagler/Palm Coast Kiwanis), Key Number 08678, is a 501(c)(3) (Tax deductible) compliant Public Charity incorporated in the State of Florida. FPC Kiwanis club is volunteer-based, and meets every week in an atmosphere of fellowship and a relax ambient environment.
FPC Kiwanis members are dedicated volunteers each month they assist with club service projects. In addition to improving lives, FPC Kiwanis club members promote the development of community leaders, positive role models, intercultural understanding and cooperation, and opportunities for fellowship, personal growth, professional development and will continue to have a positive impact on our community and citizens.
Flagler/Palm Coast Kiwanis Legacy book with 341 pages cover 38 years, of Flagler/Palm Coast Kiwanis history.
Here are some of the topics -book covers: Kiwanis International History, The objectives of Kiwanis International, The Kiwanis Club of Flagler Palm Coast 38 Years of History , page 16-34-Charter founder Fathers & Presidents, FPC Kiwanis Club K-Gold Star, The founders of PFC Kiwanis Compound , page 42-100 Education Projects & Programs, High School Senior Scholarship Ceremony, FPC Kiwanis Scholarship & Annual Educational Recognition Luncheon, Teacher of the Year, High School Seniors of the Month, page 101 What A Kiwanis is? Pages 103-154 FPC Kiwanis Sponsored Youth clubs & Leadership in school, 1th Annual Kiwanis Family Clubs.
Page155-245 covers- Kiwanis Supporting educational and leadership school programs as Key Club, Builders Club, K-Kids & Youth Service: Terrific Kids, Improving School Projects.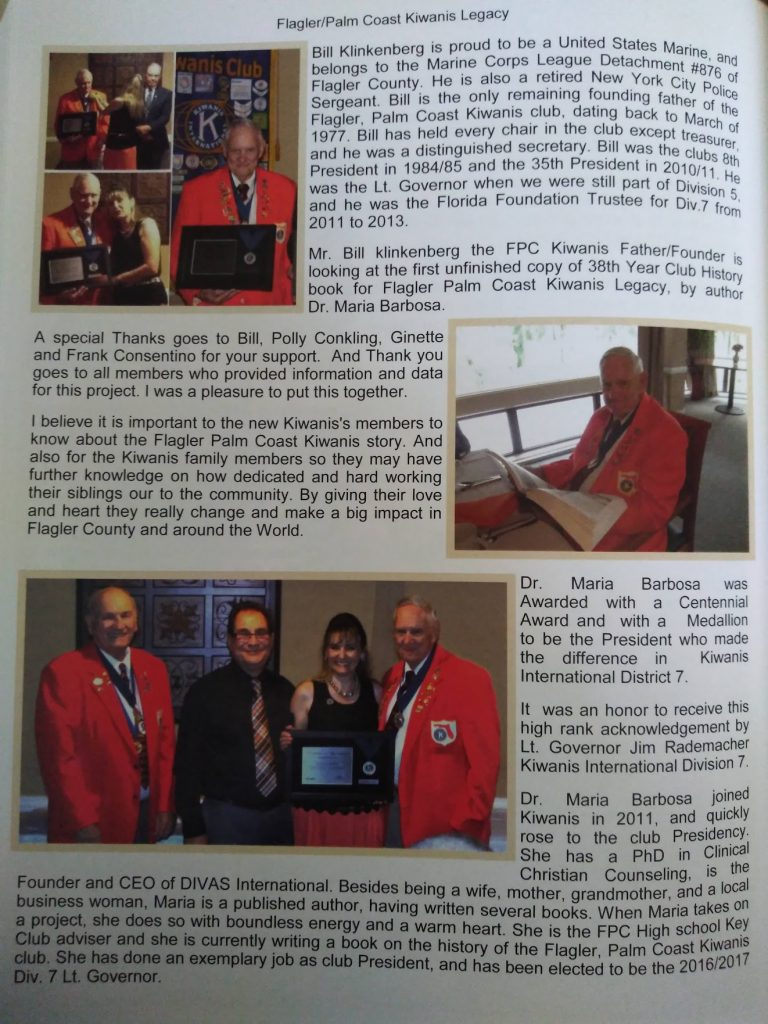 Thousands of dollars being provided through Special Grants. The Kiwanis Foundation Inc. Been Filed with the State of Florida Department of State on March 28, 1089 number # N31398 The importance of having our Storage Compound now and in the years to come is pretty self-evident. It's our major fund raiser and without it we could never provide the donations, grants and scholarships that we currently budget for and provide. Based on Cockling 's last annual budget, we had income of $150,000 and returned $100,000 in service expenditures to the community. This puts us in the top 4% of all Kiwanis clubs in the world in the amount of money that we return to our community. Only 4 % of the world's Kiwanis clubs return more than $50,000 a year to their communities. Thanks to the Grace of God and the hard work of our members, were able to double that in the Flagler Palm Coast Kiwanis Club! The number of lives we have "made a difference" in doing so is beyond counting, and we rightly should take pride in our accomplishments, but we must never rest on our laurels.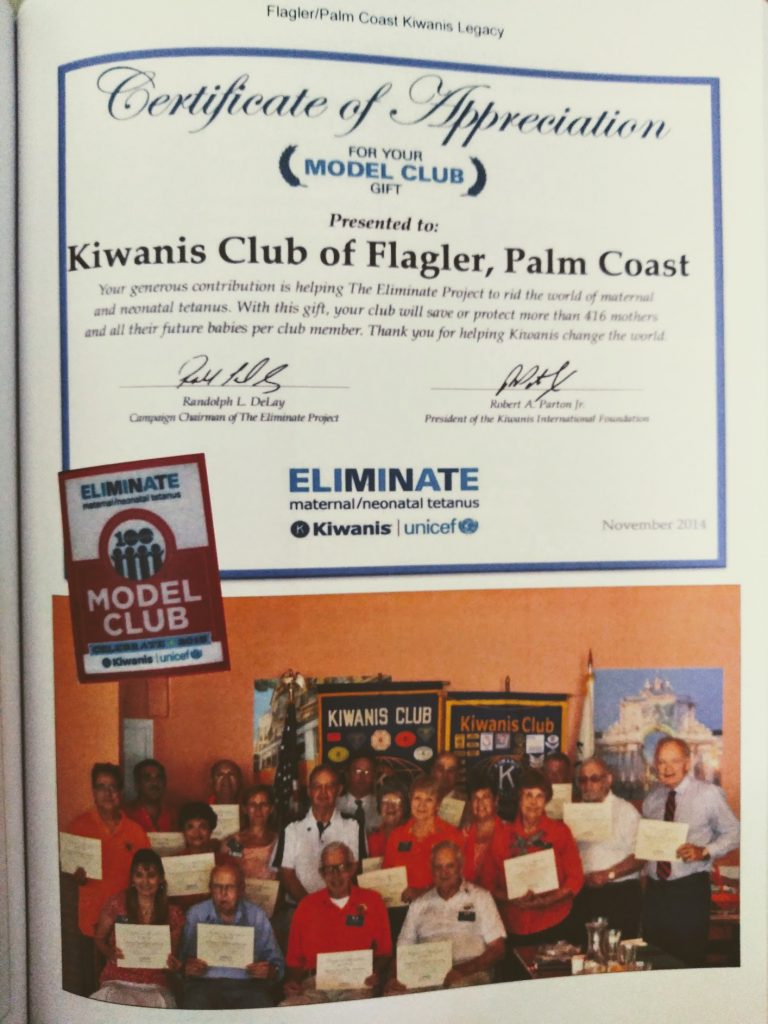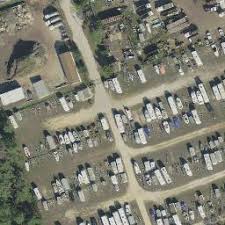 Flagler/Palm Coast Kiwanis Legacy Copy right © by Maria Pinto Barbosa, PhD Designed for: Kiwanis Club of Flagler Palm Coast Edited by: Josie Domingues Cover art design by: Patrick Domingues Logo Kiwanis International
#BunnellCity
,
#Kiwanis Grants
,
#Kiwanisclub
,
#KiwanisCommunity
,
#kiwanisDonations
,
#kiwanisFlorida
,
#KiwanisLegacyBook
,
DrBarbosa
,
Flagler County Schools
,
flaglerbeach
,
FlaglerBusinesses
,
FlaglerCommunityInvolvement
,
FlaglerCounty
,
FlaglerDistrict
,
FlaglerEducation
,
KiwanisFlaglerPalmCoast
,
kiwanisinternational
,
MariaBarbosa
,
MariaBarbosaNews
,
MariaBarbosaPresidentKiwanis
,
Palm Coast
,
PalmCoastCommunity
,
palmcoastflorida