AAUW Florida State Co-Membership and member -Funds Chair AAUW American Association of University of Flagler County.
AAUW's Mission
AAUW advances equity for women and girls through advocacy, education, philanthropy, and research. Let's empower women! For many years, AAUW members have examined and taken positions on the fundamental issues of the day – educational, social, economic, and political. The commitment to the mission is reflected in all aspects of the effort and work.
AAUW Flagler County; Local funds raised to support the following programs; and other projects.
STEM Scholarships -Tech Trek Camps AAUW FL Tech Trek camp is a week-long STEM camp for rising eighth grade girls, between 4 to 7 students of Flagler County do participate at the Summer camp.
Pay to sand out a student from Daytona state college to National Conference for College Women Student Leaders every year.
Take Stock in Children Scholarship and Arts Grants.
Flagler Schools High School Scholarships between 3 or more high seniors are awarded with a scholarship.
Continuing Education Scholarships.
AAUW Florida State Board meeting held in Ocala. Flagler County Branch members, Maria Barbosa and Susan Baird attended.
AAUW Florida Board of Directors of 2016-2017
"I can't even begin to tell you how much this group has helped me, special Mrs. Carol. I've encouraged many others to join because of the sense of family this group brings. I love you all and miss you!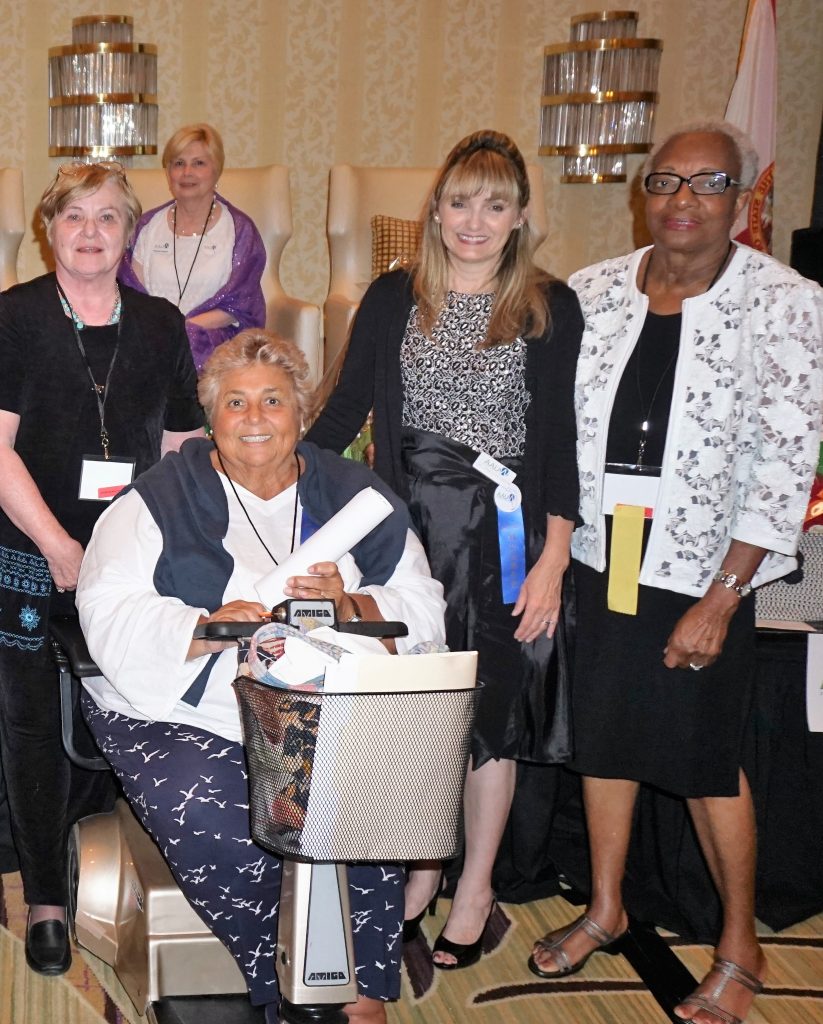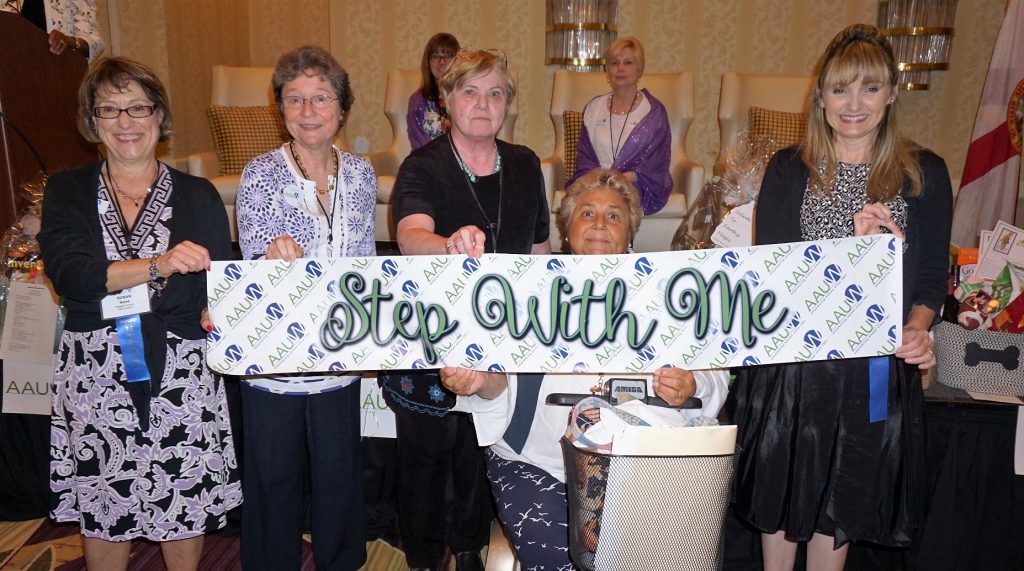 Lobby Day at Tallahassee-Capital of Florida Visiting House Rep. Paul Reener serves as a member of the Florida House of Representatives, representing the 24th District, which includes Flagler County, St. Johns County, Putnam County and northern Volusia County, since 2015 & 2016 & 2018
American Association of University Women Flagler's quest to find descendants of the first women in Flagler to register and vote in 1920 Election.
For information on AAUW Flagler, visit flaglercounty-fl.aauw.net.
AAUW Florida State, visit https://aauw-fl.aauw.net/
AAUW National, visit https://www.aauw.org